Positive methods. Rewarding results.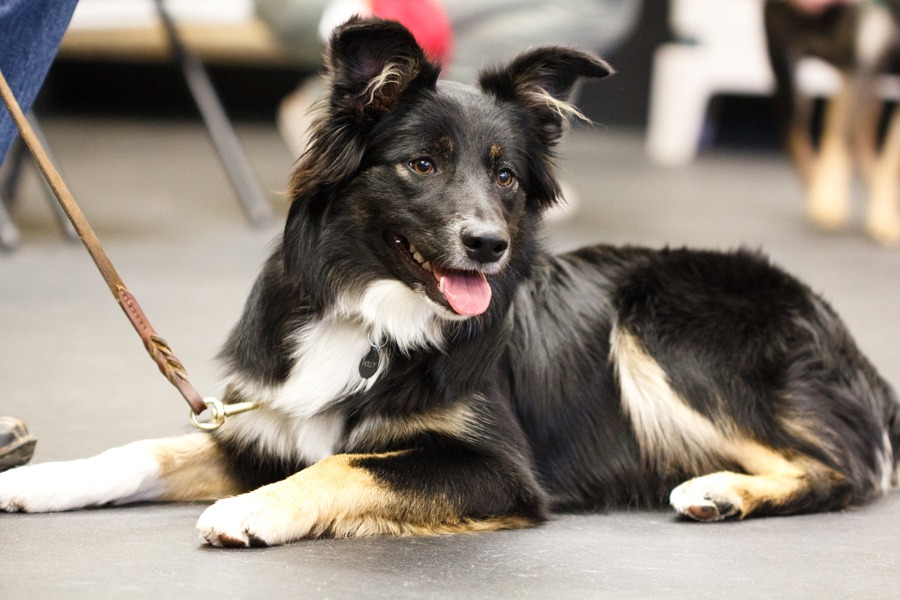 July Sale – Save $30 off Beginning and Puppy and $20 off Intermediate levels!
When picking a dog training school, experience matters. At Happy-Go-Lucky Dog Training, we hold an average of 16 different classes a week in two training rooms. All of our trainers and assistants are on-staff to maintain consistency in methods and a high level of experience throughout our classes. There's lots of one-on-one attention and hands-on practice, helping you and your dog succeed every step of the way – like we've been doing for more than 24 years!
Check our schedule to find a class that fits yours.
If in-person classes do not work for you, we offer a Beginning Obedience Train at Home Package. Check out our Virtual Training packages available »
Pre-registration and payment are required to reserve your spot in class. Class offerings & schedules are subject to change due to demand.

Note: Group classes are not for reactive/aggressive dogs (dogs that aggressively or fearfully bark and/or go after other dogs or people). Call 503-731-8774, and we'll be happy to answer any questions.