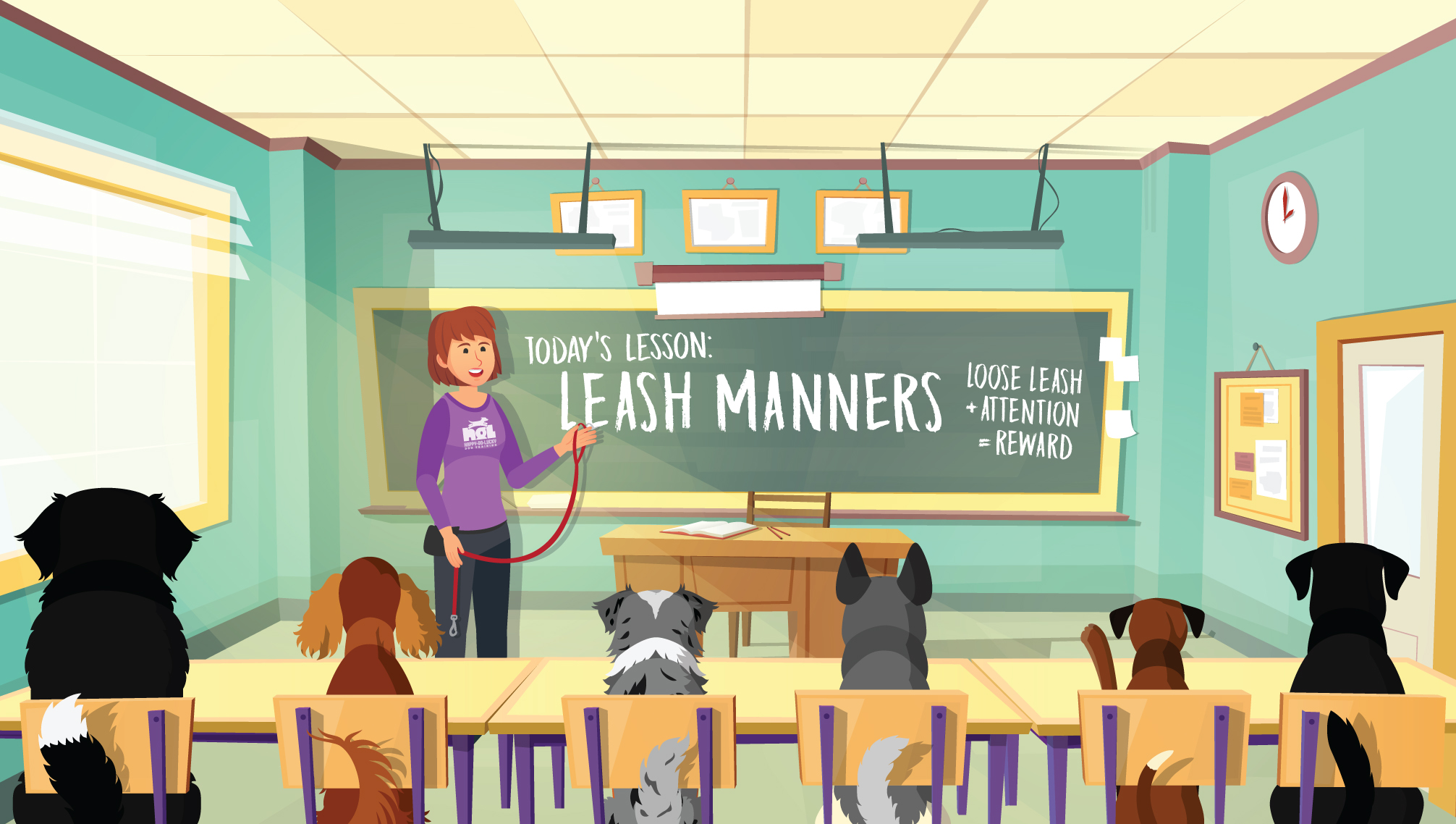 Happy-Go-Lucky Day Training School
We call it "school" because that's what it is most like – a school…for dogs.
Just like the kids' version, you drop your dog off (8-8:30am) and pick them up (2-2:30pm) for a day of learning. Dogs attend on Mondays and Wednesdays and we are accepting just 10 dogs per day.
Our experienced trainers provide much more than care for your dog. We work on manners, obedience and socialization to help you boost your at-home training and raise a more well-mannered and relaxed Happy-Go-Lucky dog.
An ideal complement and reinforcement to what you've started in our group classes, each day's curriculum includes a rotation of training such as:
Appropriate, guided play with interruptions for name recognition, recall practice, sits and downs, and self control.
One-on-one obedience tutoring, building and refining behaviors like stay, come, down, go-to-place, and leave-it.
Neighborhood working walks, focusing on keeping a loose leash, waiting at doorways and curbs, and all the basics like sit, down and stay with outside distractions.
Structured downtime, including puzzle work, relaxation and naps.
Get a jump start to your dog's education and enroll in our Day Training School. Happy-Go-Lucky class alumni given preference. To schedule an intake interview, call us at 503-731-8774.
Dogs must be:
Crate trained
People and dog-friendly (no bite history)
4 months of age and up
In good physical health – no limping, coughing, sneezing, vomiting, diarrhea
Adequately protected from disease
On effective flea control and relatively clean (no muddy dogs, please!)
Please be aware that some dogs may not be a good fit for Day Training. As your dog's first day is their evaluation, please make sure you are available in case early pick up is necessary.
---
Day Training Packages:
Our Day Training school is accepting new dogs! If you are not a current Day Training client, DO NOT purchase a package. Call 503-731-8774 to schedule an intake interview. Once approved, choose from one of the following packages. You will be taken to our Client Portal, where you can create an account.
4-day package    $450 | Purchase*
8-day package    $800 | Purchase*
Single visit           $150 | Purchase*
*DO NOT purchase unless you have been approved through intake interview!